FORECLOSURE CLEANUP
CLEAN-UP SERVICES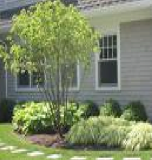 Savage Construction & Associates, Inc. can handle your complete needs. We will transform any vacated property into a clean ready to sell building or residence.
Call Scott today @ 321.622.2530 so we can visit the property within 48 hours and provide an estimate and schedule a time to begin the work.
See below for a detailed list of our services. (You can order one or more of the services as needed.)
INTERIOR & EXTERIOR SERVICES:
Trash Outs - Clearing and removing trash from the home or building interior.
Interior Cleaning - Cleaning of the home after it has been cleared (including shampooing the carpet, cleaning ovens, bathrooms, windows, baseboards, etc.).
Home Repairs - We are a State Licensed General Contractor. No required repair is too large or small. We are licensed and experienced in residential & commercial applications, we know how to make any repair properly.
Painting - Professional painting of the property's interior and/or exterior.
Securing - Boarding, securing or replacing of windows and doors. Changing locks on exterior doors.
Yard Restoration - Cutting the lawn, trimming hedges, removing overgrown brush, and replacing any dead landscape Items as needed. Remulching and lawn painting will make a dead lawn look healthy for two months
Exterior Cleaning - Pressure washing of driveway and sidewalks, gutter cleaning and insect treatment.
Swimming Pool Repairs - Our business associate is a state licensed swimming pool contractor. Licensed and qualified to make repairs to pools, and filter equipment. We are experienced in draining, cleaning and resurfacing pools as needed.
Documentation - Before and after digital photos.
Thank you for visiting our website and for your interest in our services. We provide reliable clean up and repairs needed on foreclosed homes and commercial properties. We are located in Brevard County. We service the Space and Treasure coast as well as Orlando.
Savage Construction and Associates, Inc. Is a State Licensed commercial and residential General Contractor. We are licensed, insured and qualified to make necessary repairs to meet current building code requirements. We offer you assurance that work done on one of your properties will be done properly and within a short period of time. We understand that getting a property cleared, cleaned and back on the market in a short period of time is crucial. We are committed to fulfilling your expectations.
Please contact Scott @ 321.622.2530 so that we may provide you with an evaluation and cost proposal on your foreclosed property.